In 1994 and 1998 the Greek Parliament formally recognised the crime of Genocide of the Hellenic Christian population of Anatolia at the beginning of the 20th century and designated three different dates of commemoration for each of the regions - Pontos, Asia Minor and Eastern Thrace. Despite being part of the same historic event, the different commemoration dates have created ideological fragmentations which in turn has affected the instigation of a collective Greek voice for the recognition of the Genocide by the international community.
Join this ZOOM seminar on Wednesday 29th September at 7:00pm (EST) 5:00pm (Perth Time) with Terry Stavridis and his historic account and the discussion that will follow.
Join ZOOM Meeting
Link: https://us06web.zoom.us/j/87643956223...
Meeting ID: 876 4395 6223
Passcode: 179350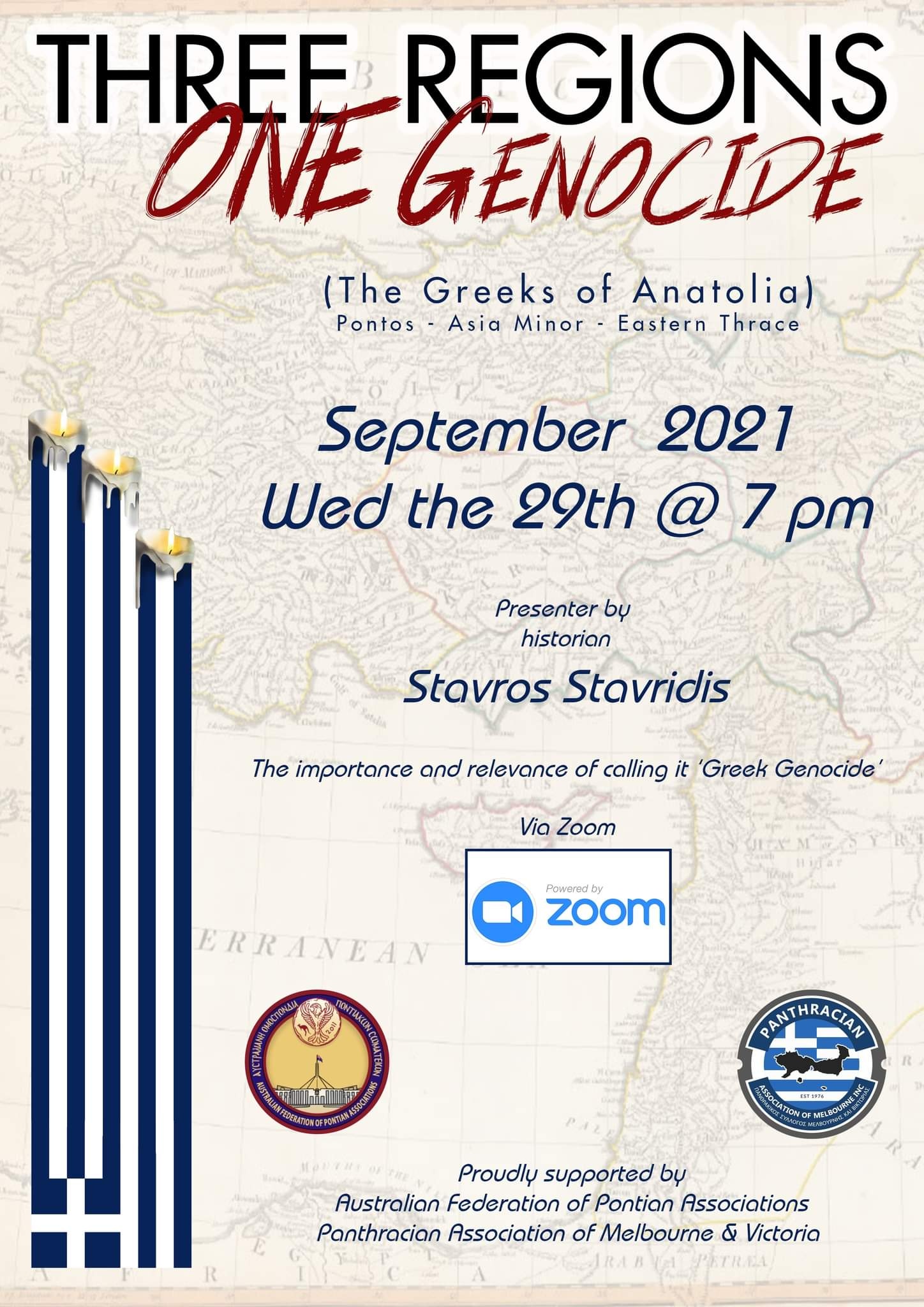 Pontian Brotherhood of St George WA Committee