The following is a declaration by Paul Afkos OAM who offers himself in the position of President in the two-yearly Hellenic Community of WA Elections to be held on June 14 2021.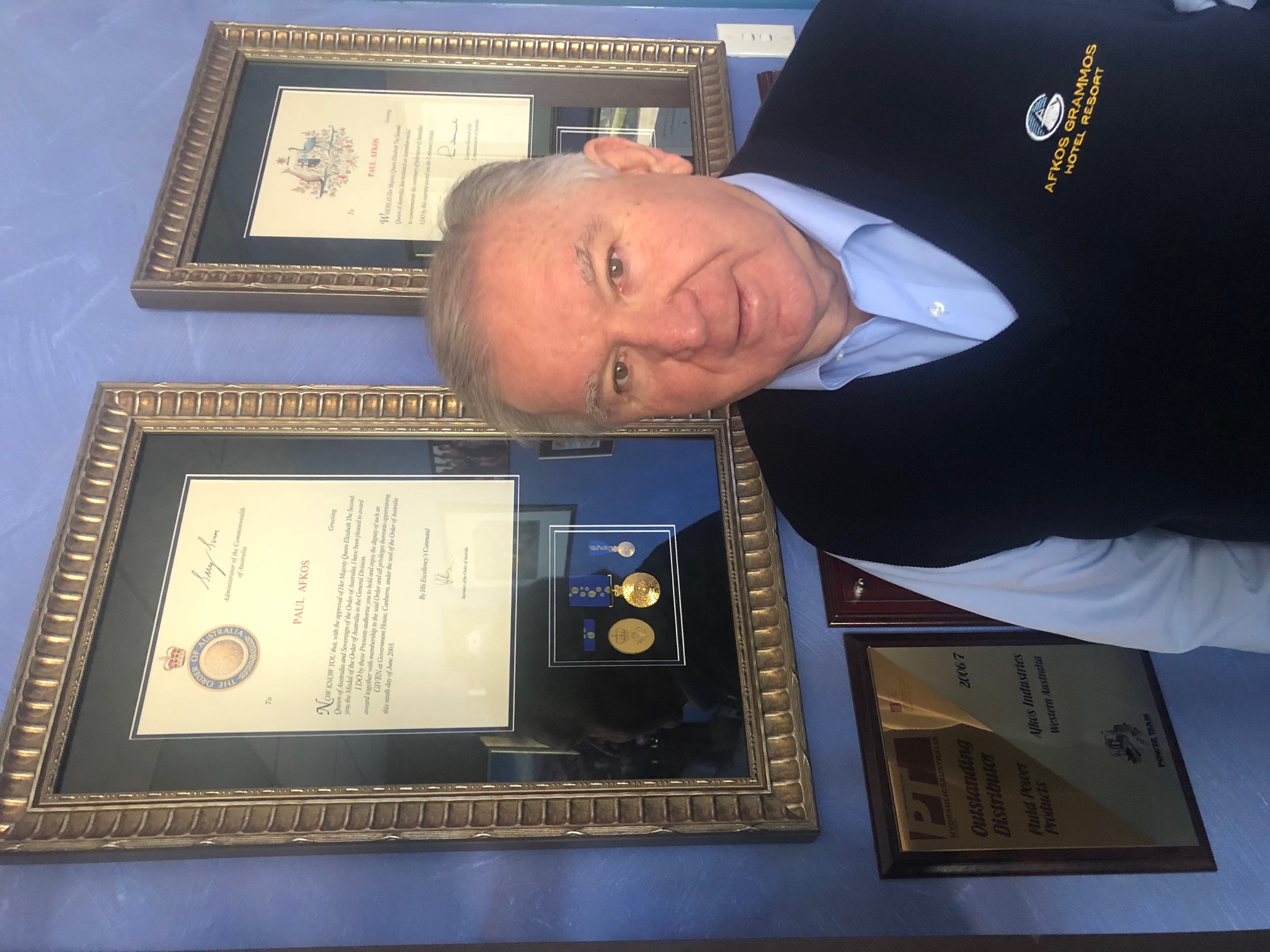 When asked the reason to nominate, Paul stated :
"In September 2020 a delegation of two former Hellenic Community presidents and senior members asked me to consider to stand in the June 2021 elections".
We discussed many matters of the community and the opportunities to increase the assets and revenue of the Community at large and to enable it to enhance the assets at Dianella and in Parker Street.
Equally as important is the present governance of the community which has remained the same for nearly 100 years. The need for change is very evident to meet the needs of the a 21st century body of Greek-Australians in Western Australia.
We must learn from the most successful state and interstate communities and independent schools throughout the country and from failures such as the aged care in Victoria".
Paul has been the head of Afkos Industries a large Engineering Manufacturer and Exporter of mining amenities and consumables for Australia's best known iron ore and gold companies with his group diversifying in the hospitality industry. He has seen his family's business group grow since the 1980s into factories on four sites in Balcatta and Malaga. It collectively employs 88 staff.
Paul was elected president of the Hellenic Community of WA from 1995. It had minimal free net revenue. Under his presidency the revenue grew together with the value of school and aged care premises. By 2005 the community was able to report a great growth in its history.
During the decade of Afkos' term the property at Dianella including St. Andrew's Grammar and the Hellenic Community Aged Care became a wholly owned viable asset. St. Andrew's Grammar grew from a primary school in the 1990s into a robust K- Y12 full secondary school by 2005.
This achievement fulfilled the major condition by the State government for full ownership of the 27 acre land and building by the Hellenic Community.


Paul Afkos OAM
Past President and Life Member