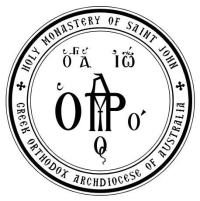 Every year, the Holy Monastery of Saint John holds a Course in Byzantine Iconography. Following the success of the first course of 2021 and by popular demand, the Monastery will be running a second course this year. During this course, you will be guided through a step by step process to write an icon using the traditional technique known as 'egg tempera' which has been used within traditional Orthodox Iconography from the Byzantine times.
These courses have been successfully held since 2008 and have given people of all ages an introduction into the ancient art of Byzantine Iconography. Some students have continued to write some very detailed and indeed special icons.
Byzantine Iconography is an ancient form of church art that uses an egg tempera paint medium and a specific spiritual language to depict holy images. These holy images also known as icons are mainly found in Orthodox Christian Churches and some homes or work places.
BYZANTINE ICONOGRAPHY 2021
Second Course
LOCATION
Holy Monastery of Saint John, 280 Holmes Road, Forrestfield.
WHEN
The course will run every Saturdays for 8 consecutive weeks, commencing on Saturday 18th September 2021 from 2.00pm to 5.00pm.
COST
$330 for tuition and all materials, including gold leaf, course notes, board, pigments, brushes etc. Previous students will only pay for tuition and any additional materials required.
PREREQUISITES
Experience is not necessary, you just need an open heart.
RESERVATIONS
To make a reservation or enquire about the course please contact Peter Kakulas, course teacher on 0417 957 688 or This email address is being protected from spambots. You need JavaScript enabled to view it.
For further information, click here: https://stjohnmonastery.com.au/byzantine-iconography/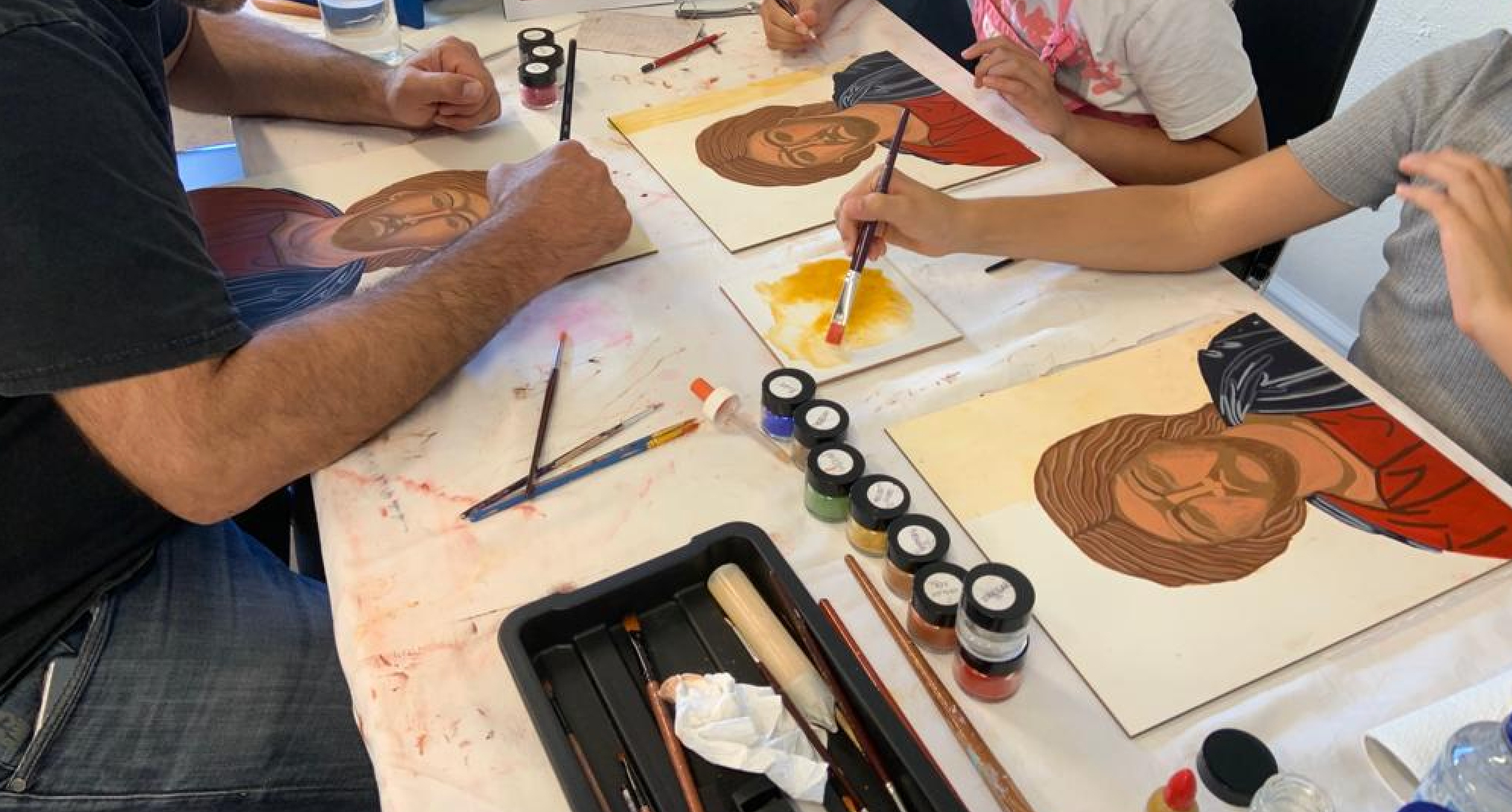 An invitation is extended to all school children aged 12-18 years to partake in the CAWA Youth School Holiday Cooking Class. Demonstrated by Helen Anastasas the class will make the very popular Greek shortbread 'Kourambiedes' using the traditional S, crescent shape, and then a choice of modern twists.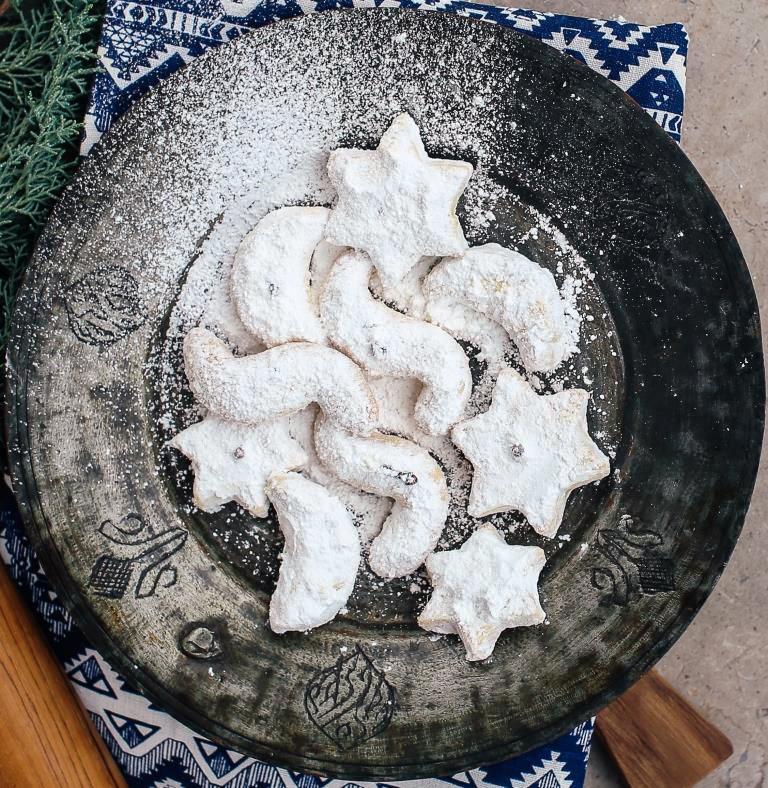 Date: Wednesday 6th October 2021
Time: 10 am drop off - 12 pm pick up
Venue: Hellenic Community Hall
Parker Street, Northbridge
Cost: $10.00
Morning tea provided.
RSVP essential. Confirm via email to This email address is being protected from spambots. You need JavaScript enabled to view it. or mobile 0421 644 163 by 29th September.
We look forward to welcoming your children and grandchildren.
Castellorizian Association of WA (CAWA)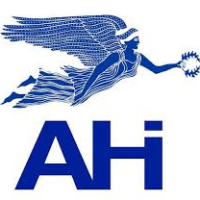 The AHI Weekly E-News is organised by the Australian Hellenic Council (WA) with the cooperation of the AHI (DC). Click HERE to Support the AHI
AHI Commends Hellenic Caucus Letter On VaroshaWashington, DC—The American Hellenic Institute (AHI) commends, the co-chairs of the Congressional Hellenic Caucus, U.S. Rep. Carolyn B. Maloney (D-NY) and U.S. Rep. Gus Bilirakis (R-FL), along with U.S. Rep. Chris Pappas (D-NH), who wrote to United Nations Secretary-General Antonio Guterres urging him to fully implement United Nations resolutions regarding Varosha, as well urging the imposition of multilateral sanctions on Turkey. The House members sent the September 13, 2021 letter, ahead of the 76th session of the UN General Assembly. It had nineteen signatories total...(Read More)
AHI Athens President Published in The ΑθenianWashington, DC—The American Hellenic Institute (AHI) shares with its audience a feature article authored by AHI-Athens Chapter President George C. Economou titled, "A Historical Survey of the Relations between the United States and Greece and their Future." The article appeared in the July 2021 issue of The Αθenian...(Read More)
_____________________________________________________________________________________________
As celebrations continue for the bicentennial of the Greek Revolution, the American Hellenic Institute shares with its audience an announcement from our friends at National Hellenic Society that Cliffs of Freedom, an historical drama romance movie set during Greece's Revolutionary War, will be available on major streaming platforms, beginning September 13, 2021."We are pleased to share this exciting news about the availability of Cliffs of Freedom with our audience," AHI President Nick Larigakis said. "It is a wonderful film and the fact it will be accessible to a broad audience for view is tremendous. As we continue to celebrate Greece's Bicentennial, please share this announcement with family and friends."
_____________________________________________________________________________________
AHI Offers Virtual Internships To College Students, And Recent Graduates
_____________________________________________________________________________________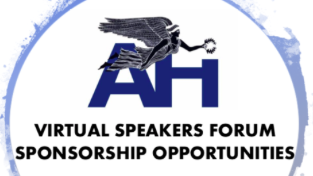 Interested in Sponsoring AHI's Virtual Speakers Forum?
Find out more information on sponsorship levels and benefits https://www.ahiworld.org/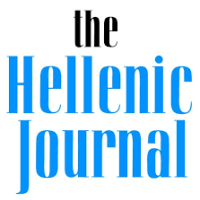 The following September 2021 Issue of Greek-Californian newsletter has been organised by the Australian Hellenic Council (WA). The Hellenic Council (WA) has actively organised weekly e-publications from Greek American organisations in Washington DC and in Los Angeles. These have been published in the Hellenic Community of WA eNews since 2019.
You can subscribe (for free) by simply clicking here. This Edition of The Hellenic Journal brings plenty of stories and information. Click here for the September 2021 Edition.

https://www.hellenicjournal.org/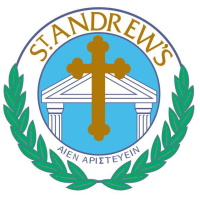 It has been an amazingly busy time at St. Andrew's Grammar with lots of exciting and new developments. Please see below some highlights from both Primary and Secondary classes this week.
Premier's ANZAC Tour Challenge
The Premier of W.A has invited students from W.A to become an ambassador and represent Western Australia on a commemorative study tour in 2022. Ten students from W.A will be selected to participate in this historical tour to Darwin and Albany, which will commemorate the 80th anniversary of the bombing of Darwin and 105 years of ANZAC legacy.
Students were asked to prepare and submit a written response on "What it would have been like growing up in a family affected by war", using evidence and analysing sources. Our Year 9 HASS students were looking at World War One last term, and they all addressed this challenging question. After discussions within the HASS department and with Principal, Dawn Clements, two responses were selected to be submitted. Each school was only allowed to submit a small number of entries and it was a difficult choice.
In the end, Lazar Jovanovic and Georgia Kikiros had their essays chosen. Congratulations to both students.
We are excited to announce that Georgia has been selected as a State Finalist and will be attending an interview in the coming months. We wish Georgia every success with this.


Visit from an Olympian
It was an absolute pleasure to welcome Olympian, Duop Reath to St Andrew's Grammar today. Duop was a team member and Bronze Medallion winner in the Boomers, the Australian Basketball team at the Tokyo Olympics. This was the first Olympic medal for basketball in Australian history!
Duop's four cousins attend St. Andrew's Grammar, and he was happy to come along and spend some time in the Year 6 classrooms this morning, before sharing his journey with everyone at an assembly. The students' thoroughly enjoyed meeting Duop and hearing his very important message 'not to neglect their studies' and 'education is first'.
A very special thanks to the Bhar family and Mr Fortune for organising today's very special event. Also, thank you to Miss Pitsonis for organising the laurel wreath and basketball.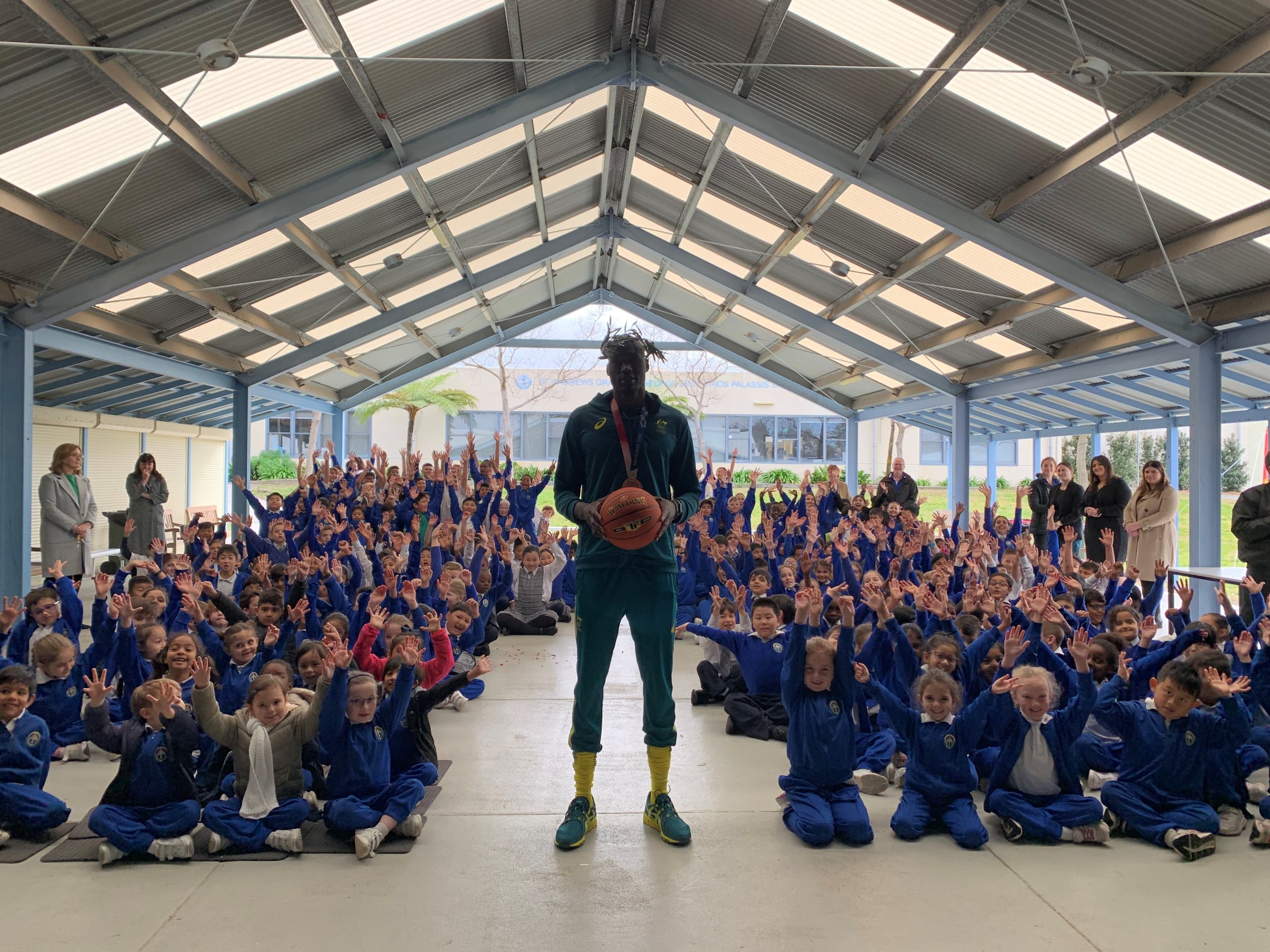 Year 12 Geography Field Trip
This Semester, our Year 12 Geography students have been examining Perth's functional zones and the processes that have led to the town planning we now see in and around Perth. They have looked at the different land uses and characteristics which have led to Perth being the fastest spreading Urban Sprawl area in the world, spanning North to South over 180km.
Last Tuesday, our Year 12 ATAR Geography students met in Kings Park, a Special Purpose Zone (SPZ), to begin their depth study excursion. They started with a field sketch of the CBD and surrounding area from the view at Kings Park. Students then walked down Jacob's Ladder towards Elizabeth Quay, examining the functions of the CBD and taking notes as we went. From there they made our way up to Kings Street to examine the process of Agglomeration of high-end retail.
Our students examined a process known as 'Horizontal Zonation', as we looked at the Central Park building and how different levels of the large high-rise buildings have designated functions.
The next stop was to make their way out to East Perth to look at an Inner Mixed Zone (IMZ) and how property prices and commercial and residential buildings play a role in shaping Perth.
Our students have been able to use this information to critically analyse the key concepts discussed in class and apply this knowledge to their responses in their assessments.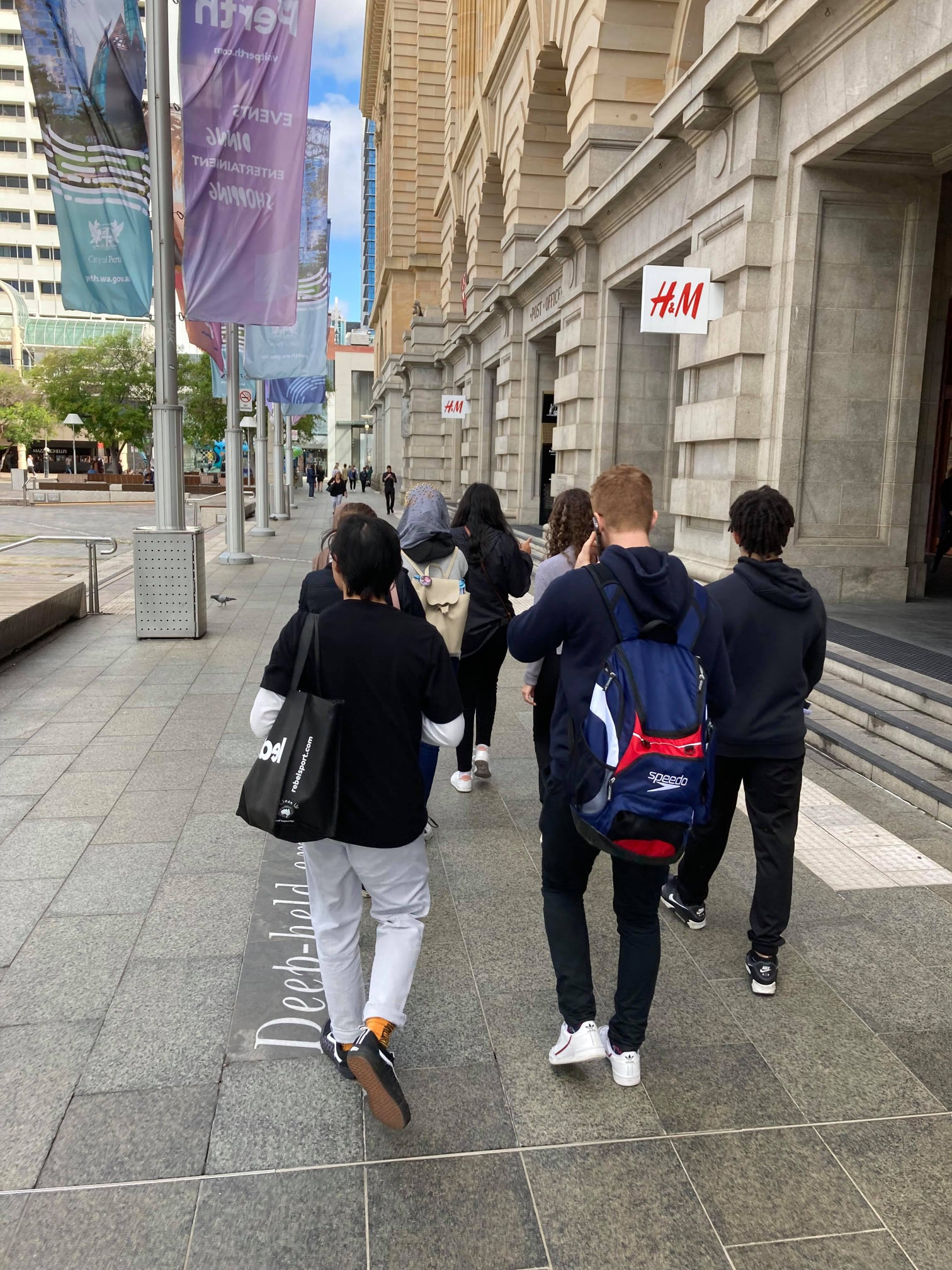 2021 ACC Athletics Carnival
A fantastic day was had by all at the ACC Athletics Carnival with St Andrew's competing against 7 other schools in a range of track and field events. St. Andrew's came 5th overall but have some excellent performances from individual students. See the results below:
Overall Boys - Champions!!!
Junior Boys - 2nd Place
Senior boys -2nd Place

Lazar J - Champion U/15 boy
Lazar Z - 4th place

Ava S - 4th place
Ben T - 4th place

Congratulations to everyone!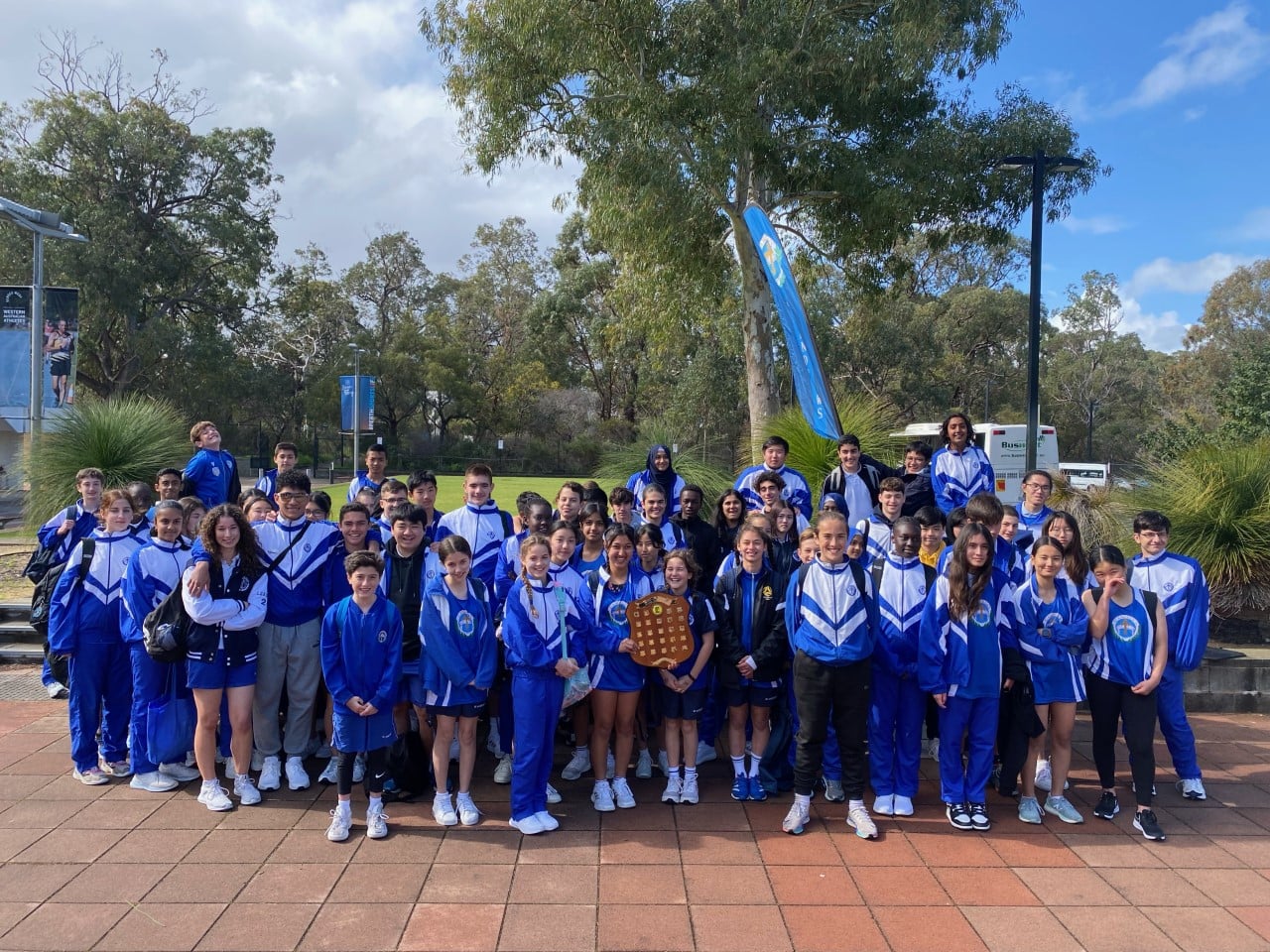 R U OK? Day
R U OK? Day is Thursday 9th September. This year the message is: 'Are they really OK? The students of St. Andrew's Grammar celebrated R U OK? Day and learnt that there are so many different ways to ask "are you OK?". What's important is that you're genuine in your approach and ready to support them through whatever they're facing, big or small.
You don't need to be an expert to reach out - just a good friend & a great listener.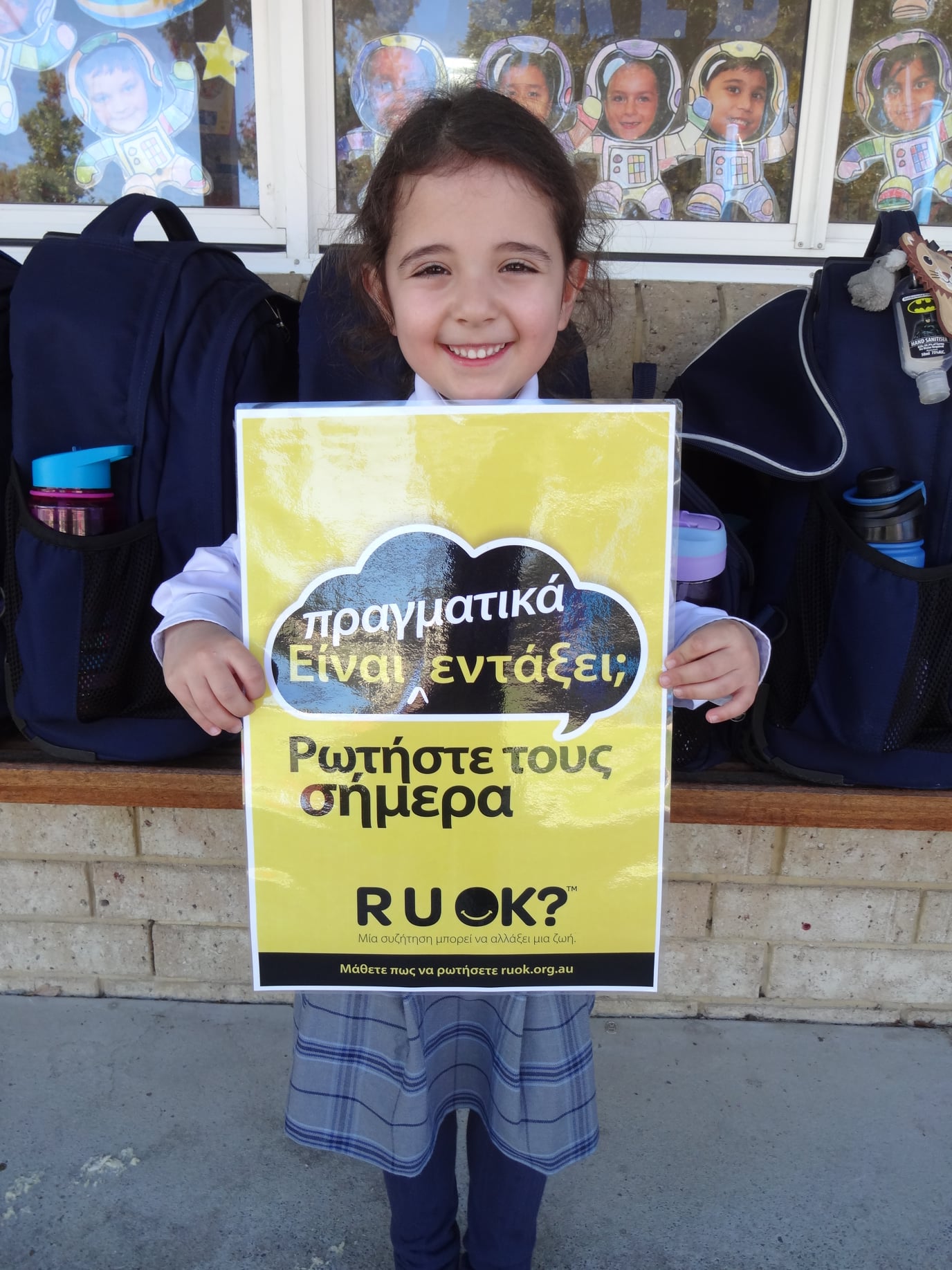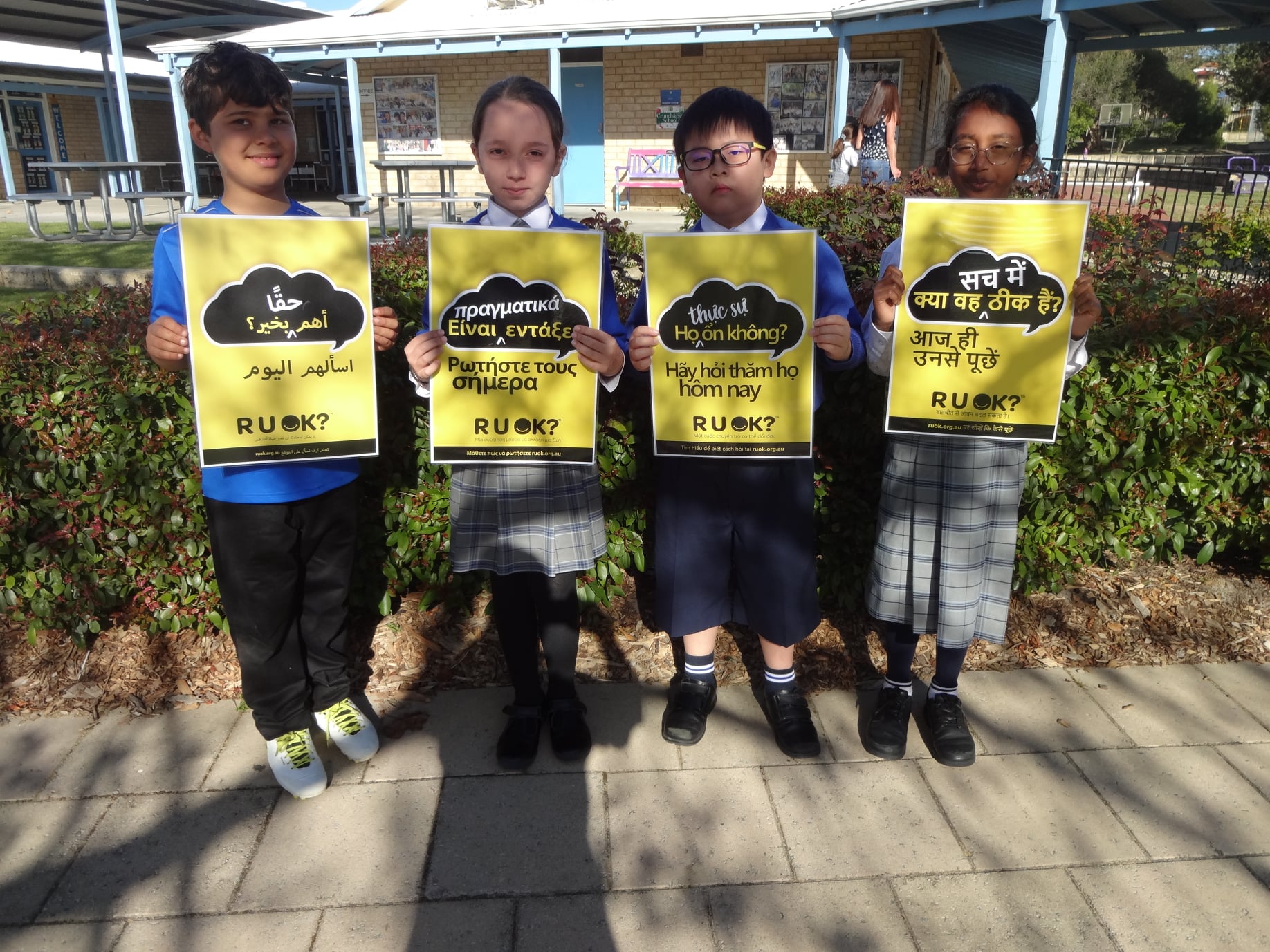 Canteen Mural Part 2
This Term, our Year 7 Art elective class have been working hard on painting a mural on the front on the school canteen.
Creating a design was a challenging task due to the various fixtures that had to be worked around. The theme for the mural is healthy eating as that is something that we promote and value at St. Andrew's Grammar.
We hope you enjoy seeing the mural progress as the term rolls on.