Saint NEKTARIOS Metropolitan Of Pentapolis, Wonderworker Of AEGINA (Modern Orthodox Saints, St. Nectarios of Aegina, by (Dr.) Constantine Cavarnos, Insititute for Byzantine and Modern Greek Studies (Belmont, Massachusetts, 1981), 154-187.)
On Saturday 9th November 2019 we celebrated the Feast Day of St Nektarios the Wonder-Worker.
In Father Theoklitos' sermon, he quoted from St Nektarios, speaking of the wonder that is Holy Communion. It is Christ Himself present on the Holy Altar, whom we receive in completeness – and this is the greatest mystery of all. It is the miracle of miracles and the MYSTERION of MYSTERIA!
Thank you to everyone for helping us to celebrate the day together at the beautiful church of St Nektarios.
Fr John Athanasiou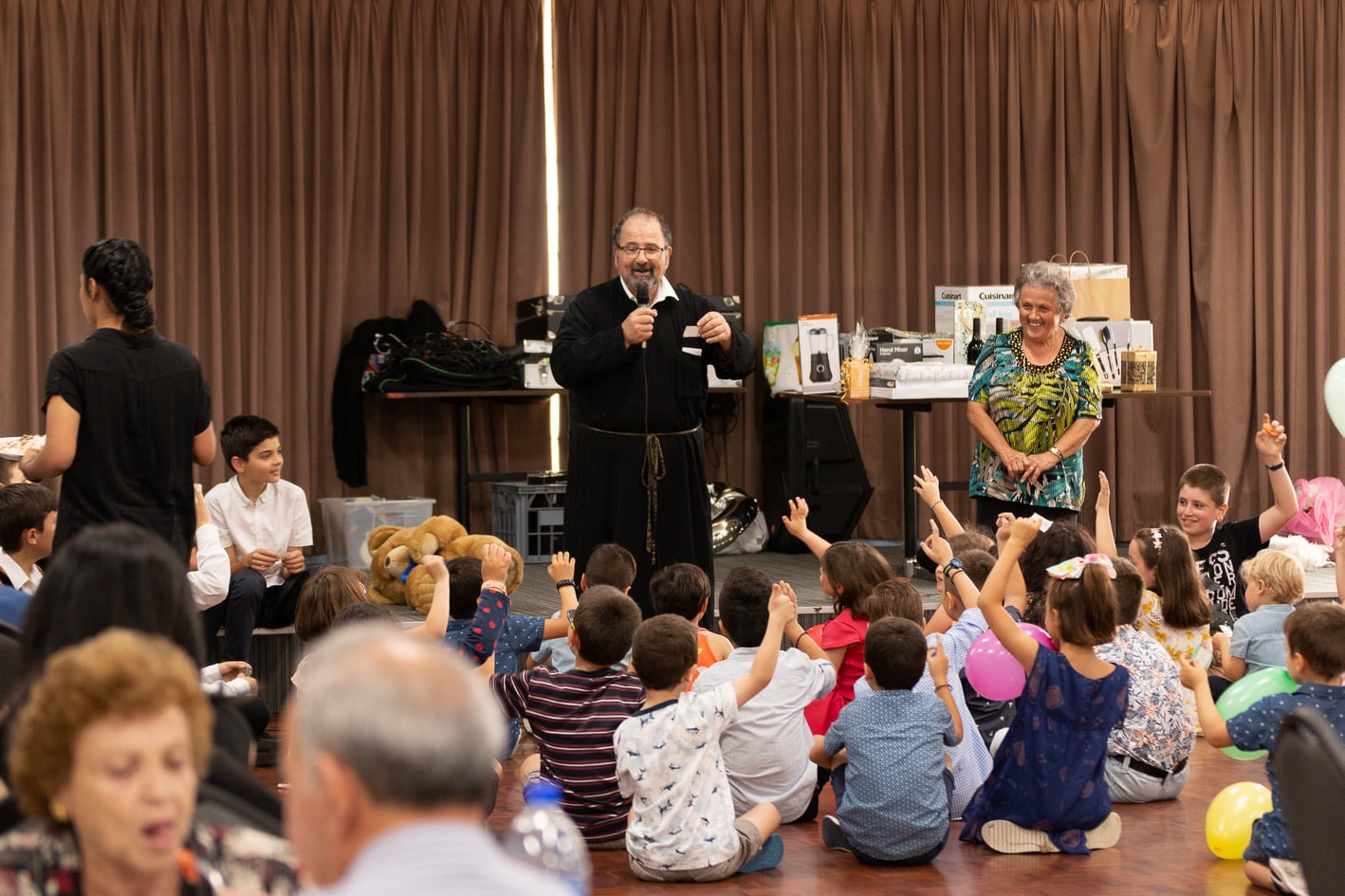 Over 190 people joined us for our Church Luncheon fundraiser to honour the Feast Day of St Nektarios on Sunday 10th November.
The day was a great turn out and success, with many joining us from across all churches. We had the pleasure of Father Elpidios joining us for lunch, along with President of the Hellenic Community Savvas Papasavvas and Principal of St. Andrew's Grammar Mr Craig Monaghan and family, Councillor Bianca Sandri and MLA Member for Hillarys Mr Peter Katsambanis.
The first performance of the day was two very talented year 1 students from St. Andrew's Grammar presenting religious prayers in Greek to honour the celebration. Followed by the St. Andrew's Grammar dance group, with an amazing display of traditional Greek dance.
As always, there was a huge number of raffle prizes, for young and old, and many won wonderful prizes.
A special thank you to all those who were so generous with their donations. I would also like to thank all the wonderful helpers at our luncheon. There are some real workers among you; ready, willing and able to work for the church. Thank you to you all.
Fr John Athanasiou
The HBC extends to all persons (Male and Female) of Greek heritage, a warm welcome to try the game of lawn bowls throughout the summer months. The bowls is conducted at the Osborne Park Bowling Club, in Osborne Park, every Wednesday night, beginning on the 6th of November. Free loan bowls are available and your first three weeks are at no charge, giving you time to decide if you wish to continue. Come and join the friendly atmosphere and reacquaint yourself with old friends and make new friends.
For further details please contact:
Michael Pampacos (secretary) on 0439951070
Angela Verevis (president) on 0413041918
Michael Litis (president) on 0418957806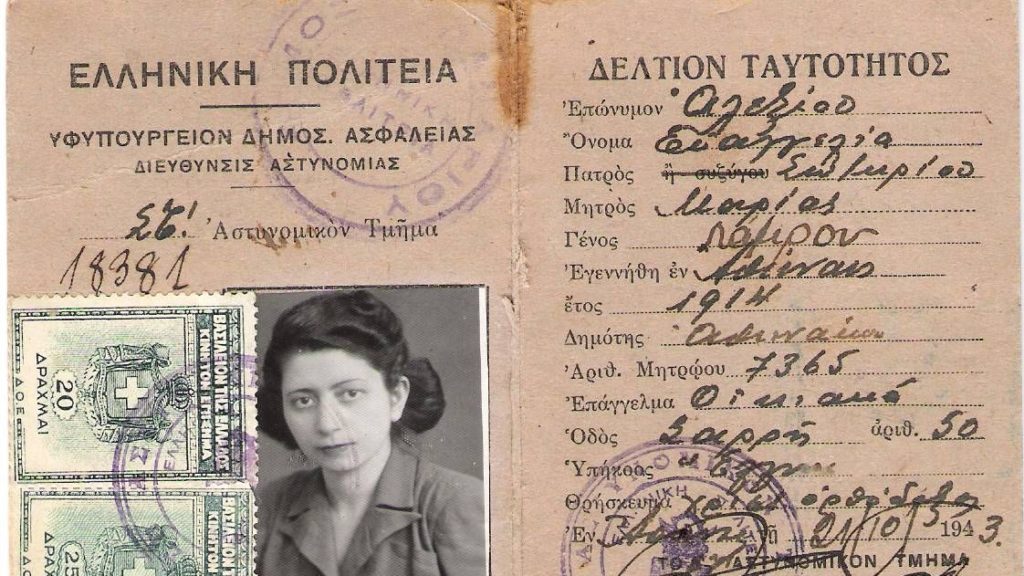 The Greek conservative government seems to have persuaded most of the other political factions in the country, and within November a new bill granting Greek citizens abroad the right to vote at their closest Greek Consulate may become law. In order for voters to cast their ballots in Greek elections, however, they need to officially be Greek citizens and should be registered at the demotologion (citizens' registry) of a municipality (demos) in Greece.
Hundreds of thousands who consider themselves Greek, would want to vote at the Consulate. Not all of them can though, because not all of them are registered in Greece. In order to be registered as citizens, they must first persuade the Greek administration, with its notorious bureaucracy, that they either are directly linked to a Greek ancestor born in Greece (Option 1), or that they feel Greek and that they know the Greek language to a satisfactory level and are familiar with at least parts of the Greek history, customs and civilisation. (Option 2).
There are two paths to pursue the acquisition of Greek citizenship. For the sake of brevity, let's call them Option 1 and Option 2.
Option 1
Option 1 requires that we search the present applicant's roots at one or more municipalities in Greece, so that we can locate the birth certificate of a parent, grand parent or great grandparent. If we are successful in this pursuit and we do find it, we then need the marriage certificate of that ancestor. This marriage must have been religious if the ancestor in question was male and married to a non-Greek female. On the other hand, if the ancestor was female married to a non-Greek male, religious proof of marriage is not required as civil suffices. If the current applicant has a parent born in Greece, the type of marriage of his/her parents is not relevant and will not be an obstacle to the pursuit of the citizenship.
Then, we must obtain all birth and marriage certificates, until the birth and most likely the marriage certificate of the present applicant, and if he/she has children, also their birth certificates. Option 1, in other words, requires an unbroken chain of birth and marriage certificates, where the name of each person involved must be consistently written in the same way as it was in the previous certificate and as it is in the next certificate. For example, if the birth of the Greek-born ancestor states his name as Ioannis Stamatopoulos, his marriage certificate from the country where he immigrated must mention him as Ioannis or at least, John Stamatopoulos, as well, and not as Stames or Stamos etc. Furthermore, the birth certificate of his child, from that foreign country, must mention the father again as Stamatopoulos, and the mother with the same name she was mentioned in her marriage certificate. And so forth so as to satisfy Greek bureaucracy without a doubt that the present applicant for Greek citizenship, who was born in Chicago is really the grandchild of Ioannis Stamatopoulos, born in Vlaherna, Arcadia. (Names and places are imaginary).
If the names have been changed, we must have an official court or administrative decision from the foreign country, stating that Ioannis Stamatopoulos born in Arcadia Greece, changed his name to John Stamos. Or, we must have two photo identifications (ID card, passport, driver's license etc.) stating both versions of the name, something which is not easy to have in most cases.
Option 2
Option 2 for the acquisition of Greek citizenship is designed for: a) for those who are missing one or some of the above mentioned documents, or who may have a problem with name changes which they can't justify, or with the wrong type of marriage, and; b) for those who are really descendants of ethnically Greek ancestors, but who were never official Greek citizens, since they were born in other countries, such as Turkey or the Ottoman Empire, Syria, Lebanon, Egypt, the former Soviet Union etc. before they migrated directly to a second country, such as Australia, the USA, Canada etc. without passing through Greece or officially becoming Greek citizens.
Elia Kazan, for example, the famous film director, was born as Elias Kazantzoglou in what was then the Ottoman Empire, but undoubtedly as a member of the Greek minority of that country. He emigrated to the USA without ever having officially become a Greek citizen. If he has descendants, they would be able to obtain their Greek citizenship through Option 2 and not Option 1.
The Option 2 procedure requires all the certificates which the applicant can collect, proving his/her Greek background, but also an interview with the Consul of Greece. In that interview, the Consul will evaluate the level of Greekness exhibited by the applicant and their feelings to the country, and will prepare a positive or negative report.
In both Option 1 and Option 2, the file of the applicant is examined by several layers of civil servants in Greece, who will finally decide the outcome of the citizenship application. Very often, additional documents or clarifications are requested in order to overcome problems of name changes or missing documents and the applicants who demonstrate persistence and patience are usually rewarded with the much-wanted Greek/European citizenship.
Christos Iliopoulos is an attorney at the Supreme Court of Greece, LL.M. For more information visit www.greekadvocate.eu or e-mail:

This email address is being protected from spambots. You need JavaScript enabled to view it.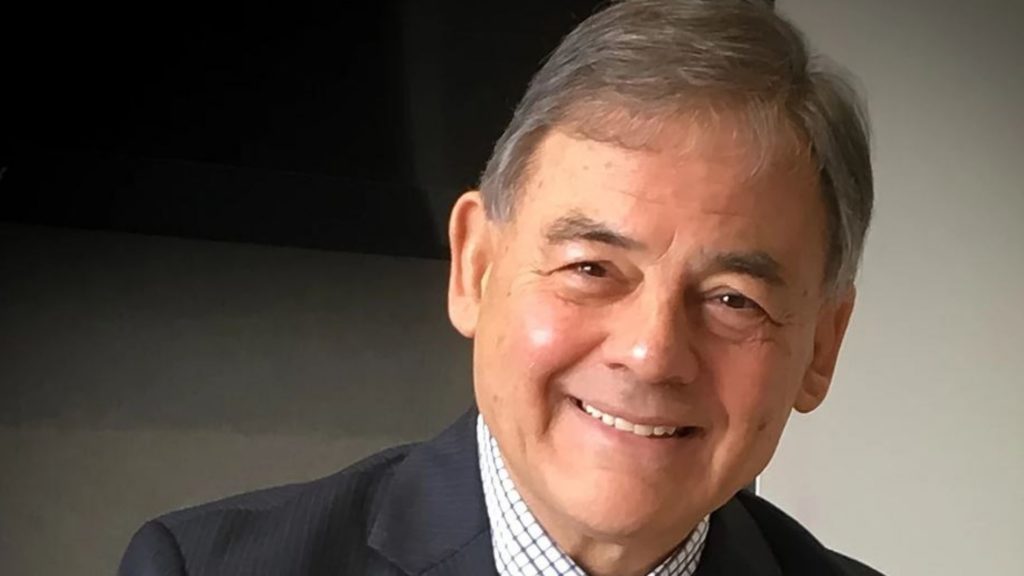 Το Kardinya Park Shopping Centre, με την "υπογραφή" του Ελληνοαυστραλού επιχειρηματία Κωνσταντίνου Μπερμπάτη, αναμένεται να μεταμορφωθεί στον νέο πυρήνα του προαστίου, με 26.000 τ.μ. καταστημάτων, κέντρα ψυχαγωγίας και αθλητισμού, εστιατόρια ή ακόμη και διαμερίσματα.
Στα σκαριά βρίσκεται μια κατασκευαστική επένδυση που αναμένεται να αλλάξει το "πρόσωπο" του Περθ και ειδικότερα του προαστίου του, Kardinya.
Μετά από 27 περίπου χρόνια χωρίς μεγάλες αλλαγές, το εμπορικό κέντρο Kardinya Park Shopping Centre πρόκειται να αναδιαμορφωθεί ριζικά, με το σχέδιο επέκτασης και ανακαίνισης ύψους άνω των $100 εκ. να φέρει "ελληνική υπογραφή".
Ο ιδιοκτήτης Κωνσταντίνος Μπερμπάτης κάνει λόγο για ένα "εμπορικό κέντρο νέας γενιάς", εμπνευσμένο από τα πιο πρόσφατα που έχουν αναγερθεί στην ανατολική ακτή της Αυστραλίας και στις ΗΠΑ.
Οι υπάρχουσες κτιριακές εγκαταστάσεις καλύπτουν περίπου 13.000 τ.μ. εμπορικών καταστημάτων. Όμως σύμφωνα με τα αρχικά προτεινόμενα σχέδια, που δόθηκαν στη δημοσιότητα αυτή την εβδομάδα, αυτή η έκταση πρόκειται να διπλασιαστεί. Οι προτεινόμενες υποδομές περιλαμβάνουν ακόμη αίθουσα κινηματογράφου, πισίνα, κέντρο αναρρίχησης, ενώ δεν θα λείπει και εκτεταμένο τμήμα αφιερωμένο στην καφεστίαση.
"Πολλά έχουν συμβεί στον χώρο των εμπορικών καταστημάτων, και φυσικά η μεγάλη εξέλιξη ήταν η εμφάνιση των διαδικτυακών αγορών", εξηγεί ο κ. Μπερμπάτης μιλώντας στην τοπική εφημερίδα Business News.
"Τα σημερινά εμπορικά κέντρα πρέπει να υιοθετήσουν διάφορα μοντέλα, αυτό που χρειάζεται να κάνει κάποιος είναι να ενσωματώσει στοιχεία που δεν υπάρχουν διαθέσιμα στο διαδίκτυο. Το φαγητό και τα ποτά είναι ένα ξεκάθαρο παράδειγμα".
Σε δεύτερο βαθμό, συνεχίζει, η επιθυμητή προσέγγιση είναι να γίνουν πιο φιλικά σε οικογένειες και την κοινότητα.
Τα τελικά σχέδια θα οριστικοποιηθούν σε μετέπειτα φάση σχεδιασμού, αλλά ο βασικός γνώμονας για δημιουργία ενός νέου αστικού κέντρου στο προάστιο Kardinya παραμένει.
Τα πρώιμα σχέδια αναμένεται να υποβληθούν για αξιολόγηση σε αρμόδια επιτροπή του οικείου δήμου Melville.
Προτού πάντως καταχωρηθεί η δρομολογημένη για τον Δεκέμβριο επίσημη αίτηση κατασκευής, επισημαίνει ο κ. Μπερμπάτης, θα προηγηθούν διαδικασίες γνωμοδότησης με την κοινότητα.
Εν τω μεταξύ, το νέο κτιριακό συγκρότημα φέρεται να περιλαμβάνει και σημαντικό αριθμό διαμερισμάτων, με τον κ. Μπερμπάτη να μην αποκλείει το ενδεχόμενο συνεργασίας με άλλες επιχειρήσεις στον κατασκευαστικό τομέα, ή ακόμη και τον τομέα φροντίδας τρίτης ηλικίας.
"Γνωρίζαμε περίπου τρία με τέσσερα χρόνια πριν ότι το κέντρο παρουσιάζει δυνατότητα για χρήση στέγασης", σχολιάζει σχετικά προσθέτοντας ότι υπάρχουν και αρχικές ενδείξεις στήριξης από τον δήμο, λόγω της μεγάλης έκτασης του οικοπέδου που προσφέρεται για τον σκοπό.
"Και υπάρχει ζήτηση από την τοπική κοινότητα επίσης, στα ανατολικά του κέντρου έχουμε το πανεπιστήμιο Murdoch με περίπου 2.200 υπαλλήλους και περισσότερους από 17.000 φοιτητές. Αλλά και το συγκρότημα Fiona Stanley Hospital, με 9.000 άτομα προσωπικό, είναι από αυτούς που κοιτάμε να εξυπηρετήσουμε.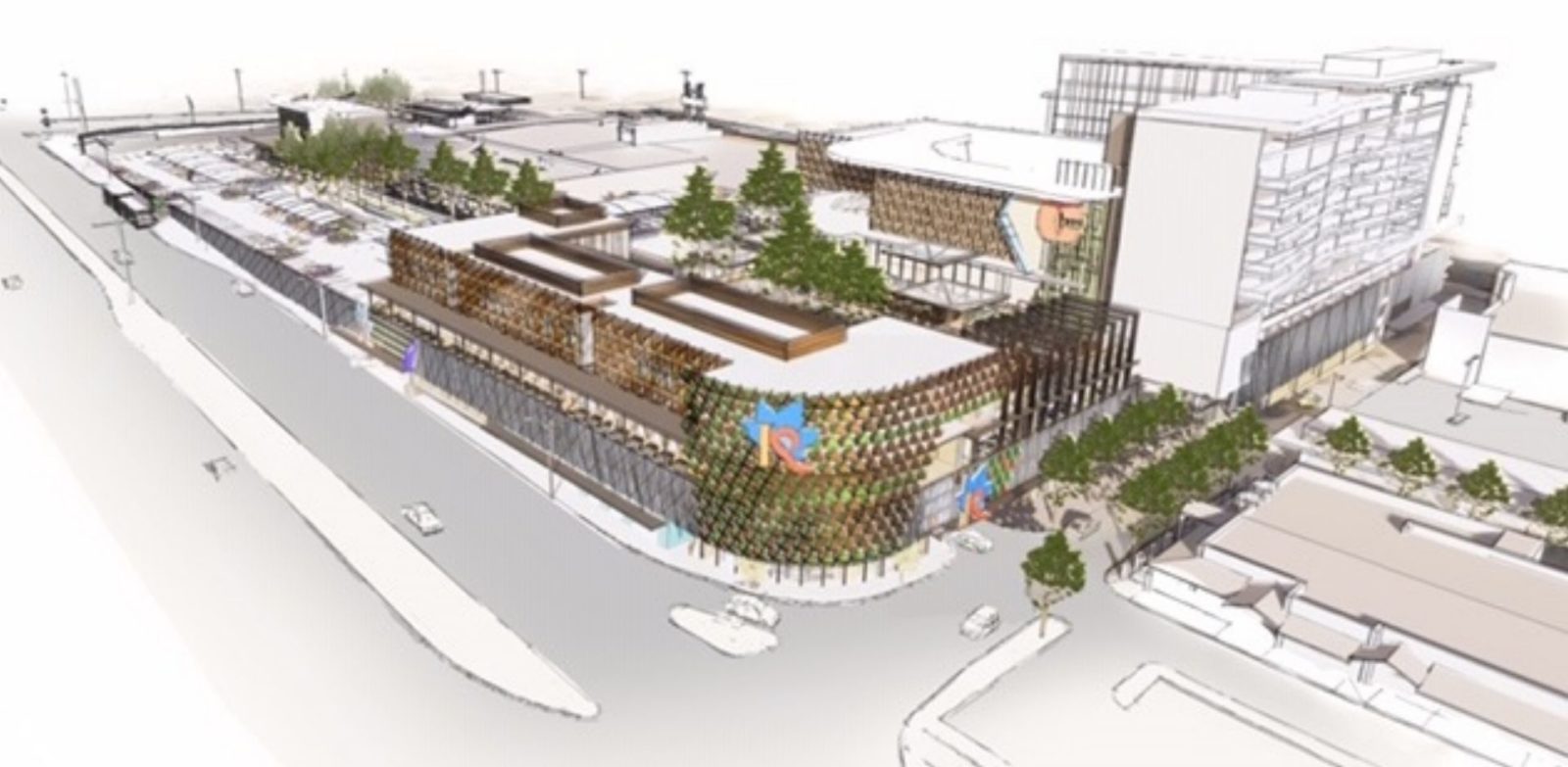 Μακέτες που απεικονίζουν αρχικά σχέδια για το ανακαινισμένο εμπορικό κέντρου Kardinya Park. Φωτο: Hames Sharley Architects