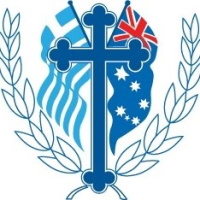 Declarations of the Election Results held for the Community of Management on 13th June 2021 at the Hellenic Community Hall in Northbridge. Congratulations to all successful Office Bearers. Your new Executive Members and Committee Members are as follows:
Executive Committee

President Mr Paul Afkos OAM
Vice President Mr Peter Katsambanis
Secretary Mr Emmanuel Takoniatis
Treasurer Mr Sakis Pilarinos
Committee Members
Mr John Zafiropoulos
Mr Theo Sarris
Mrs Sofia Bazdaric
Mrs Anna Smilovitis
Mr Socrates Bakaimis
Mr George Kalantzis
Mr Garry Spartalis
Mr Pavlos Savvas
Election Committee
2021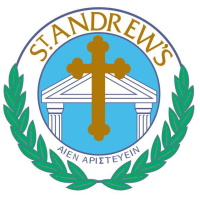 It has been an amazingly busy time at St. Andrew's Grammar with lots of exciting and new developments. Please see below some highlights from both Primary and Secondary classes this week.
MODERN GREEK STUDIES

In Modern Greek Studies with Kiria Eleni, the students had a great time and lots of fun learning the Greek language and experiencing the Greek culture as they continue to learn to read and write Greek. This week students had conversations and made mathematical calculations in Greek, investigated their environment and played educational games in Greek.
The Year 3.2 students socialized and organised a birthday party and learned about their school and classroom environments, while the Year 4.1 and Year 4.2 students went shopping for clothes and food, and they learned to calculate quantities and negotiate prices of goods. The Year 4/5 and Year 5.2 students investigated their neighborhood and city environments and discussed their daily life activities, while the Year 6.1 and Year 6.2 students shared stories about their families, their family ancestry and discussed planning an overseas trip around the world.

ACC CROSS COUNTRY CARNIVAL
The ACC Cross-Country carnival was held at the end of May at Perry Lakes Reserve, with mulitple schools across Perth competing. St Andrew's Grammar was represented by 45 of our students from Years 7-12, who all ran the course. The stand out performances of the day were from Lazar Zec in Year 8, who came 104th out of 309 Year 8 boys; and Benjamin Terrazas in Year 10, who came 90th out of 310 Year 10 boys! Congratulations to both boys on their achievement and to all staff and students who attended and enjoyed a great day outside.



CONSTRUCTING CASTLES IN KINDERGARTEN
Our Kindergarten students have been learning and exploring castles as part of their Fairy Tale theme this Term.
This week students designed their first very own castle and then used their plans to construct their final masterpieces. They have been busy little architects and engineers indeed and are so proud of their finished products!


LEARNING IN SILENCE WITH THE WATER CORPORATION
Students from Years 7-10 recently experienced an immersive WaterCorp Waterwise incursion, that transports students with audio led narratives using silent disco-like technology.
This was a HASS based incursion, looking at water in our world. The interactive experience allows students to consider water, a precious natural resource and collaborate on ways we can be more waterwise in our daily lives. Students experienced a diverse range of first-person perspectives through three interactive stories which are designed to engage them emotionally and imaginatively - allowing them to see the value and importance of water from both a global and local perspective.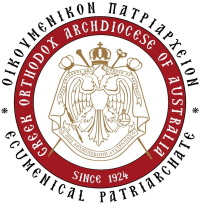 The Holy Monastery of Saint John will be commemorating the Nativity of Saint John the Forerunner on Thursday 24th of June. All services will be officiated by His Grace Bishop Elpidios of Kyaneon. The program is as follows:


Wednesday 23rd of June
Hierarchical Vespers Service 6:00pm - 7:30pm

Thursday 24th of June
Hierarchical Divine Liturgy 7:00am - 11:30am followed by Morning Tea
A bus will be leaving from the Church of Evangelismos on the Thursday morning at 8:00am. For bookings, please contact Presvytera Mary Stamatiou on 0438 660 545 by Tuesday the 22nd of June.
Bus ticket are $20 per person.

Sunday 27th of June
Hierarchical Divine Liturgy 7:00am - 11:30am followed by the Feast Day Luncheon. Due to limited seating in the monastery refectory, entry is by ticket only. Tickets can be purchased by contacting Peter Kakulas on 0417 957 688. Cost of luncheon is $45 adults and $30 children. All proceeds will go to the needs of the monastery.

All welcome to attend.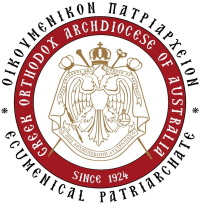 The Archdiocesan District of Perth will be hosting lectures to honour the 200th Anniversary Celebrations of The Greek War of Independence. All lectures will commence at 6.00pm sharp and will take place at the Greek Orthodox Archdiocese Offices, 22 Dianella Drive, DIANELLA (next to St Nektarios Church).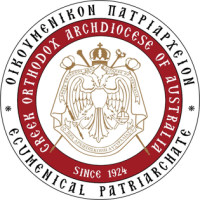 Everyone is welcome! Please see dates below:

Date & Time: Tuesday 22 June 2021 at 6pm
Topic: The Secret Schools: Keeping the Greek Language Alive – Then and Now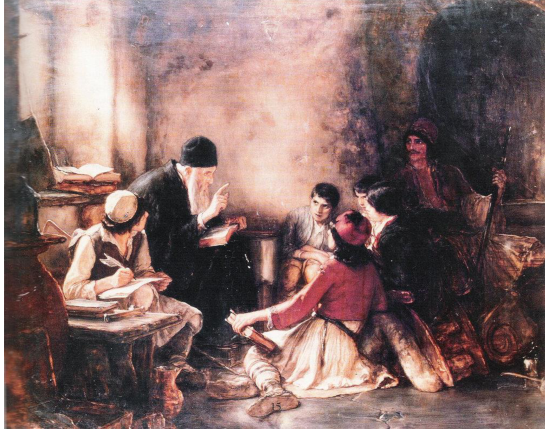 Presenter: Dr Angela Evangelinou-Yiannakis, delivering the lecture in English

Date & Time: Tuesday 29 June 2021 at 6pm
Topic: Byzantium and The Great Idea
Presenter: Dr Bill Leadbetter, delivering the lecture in English

Date & Time: Sunday 1 August 2021 (directly after the Divine Liturgy at the Archdiocese)
Topic: The Role of the Clergy during the Ottoman Occupation of Greece
Presenter: Deacon Athanasios Athanasiadis (Theologian), delivering the lecture in Greek
Bookings are not required.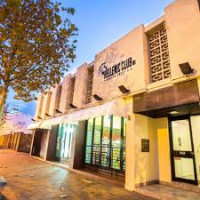 Join the Hellenic Club of WA for a Dinner Dance Celebration on Saturday 26th June, at the Leski - 75 Stirling St, Perth
Time: 7.00pm with Music by Socrates and dance performances by the Hellenic Community Dance Group.
Dinner Included. This is a licensed event.
To secure your tickets/table please call Theo on 0418 950 396 Adults $30.00 Children under 10yrs Free.
https://www.facebook.com/hellenicclubwa